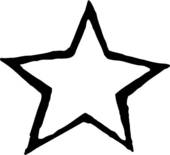 SierraTherm Elevator Hearth Box Furnace
LTCC-16-24-4A
240V  3Ph 109A  60Hz
1050 degrees C
Process Applications:

Low Temperature Co-fired Ceramic (LTCC)

Other high-temperature long-cycle air atmosphere applications

General Application Parameters:

Maximum Temperature Rating: 1050° C

Atmosphere System: Designed for air atmosphere.

Heating Method: Ceramic fiber block with imbedded resistive wire heating elements.

Batch processing: bottom load elevator
Advantages:
Precise Temperature Stability

Twenty Segment Temperature & Gas Flow Programming

Energy and Space Saving Efficiency

Unmatched Innovation and Performance
Rated to 1050 °C – this SierraTherm Series features an energy efficient, ultra clean, low mass refractory heating chamber. All models include the MicroTherm Windows based user interface with 20 segment temperature and gas flow programming.
Temperature cycling can be programmed using starting and ending temperature, rise and cooling rates, and time duration.
Multiple vertical heated zones, as well as power trimming to all four element panels (left, right, front, back) provide for precise temperature stability and control throughout the process chamber.
A sophisticated atmosphere inlet and exhaust system features four independently adjustable gas inlets and corresponding exhaust ports to efficiently extract burn-off effluents throughout the process chamber.
This advanced system eliminates leading to trailing edge temperature gradients characteristic in continuous belt furnaces and can process high volume production runs in a fraction of the floor space.